THE ULTIMATE HAWAIIAN UKULELE RETREAT.
Join Aldrine Guerrero, Kalei Gamiao, and Ukulele Underground for a weekend of ukulele, performances, Hawaiian culture, and community on the beautiful island of Kaua'i .
February 6-8, 2020.
Full access to all classes and activites duing the retreat.
Only 25 spots will be sold.
You're Invited to Our Home
For the very first time, you are personally invited to join Ukulele Underground on its home island of Kaua'i to experience the ultimate ukulele vacation.
This 3-day event will be limited to only 25 people, with a focus on elevating your ukulele playing through in-person, one-on-one interaction with some of the best ukulele players and teachers in the world. Along with very personalized guidance, we also want to share with you the culture, mana'o, and specialties that make Kaua'i and the music of Hawaii so great.
No matter what your skill level, the retreat will offer you many opportunities to hang out, ask your own questions, get specific guidance, and be able to jam along with, talk with, even record with both Kalei Gamiao and Aldrine Guerrero. In addition, guest speakers will be featured throughout the event to share their knowledge about songwriting, music, Hawaiian culture and musical history, ukulele making and more.
For more information, feel free to contact us.
Register now to attend this truly one of a kind ukulele event - the first ever Ukulele Underground Retreat.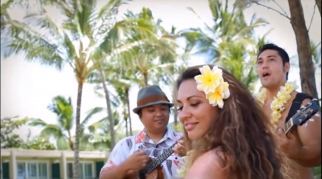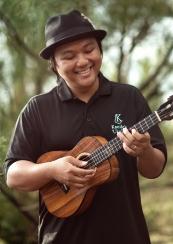 Aldrine Guerrero is a world renowned ukulele artist and instructor. He is the co-founder and Head Instructor at Ukulele Underground. As an ukulele instructor he has taught seminars all over the US, Asia, Canada and Europe. As a artist, Aldrine's music has been featured in major motion pictures such as Hotel Transylvania and the hit TV show The Simpsons.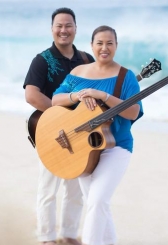 Kellen and Lihau Paik are a husband and wife duo who have swept the Hawaiian music industry by storm. Since their debut album in 2009, they have won a total of 6 Na Hoku Hanohano awards for their music with Kellen winning the prestigous Haku Mele award for the best Hawaiian Language Composition of 2014.
Maka Herrod (Na Hui O Kamakaokalani)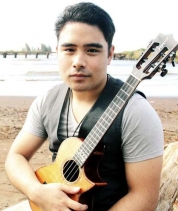 Kalei Gamiao is an award winning ukulele artist who has traveled and taught the art of the ukulele all around the world sharing his passion for the ukulele.
Kumu Maka Herrod is an internationally renowned Kumu Hula based on Kaua'i. He has been teaching hula, music, Hawaiian language and culture on Kauai and abroad for nearly 30 years.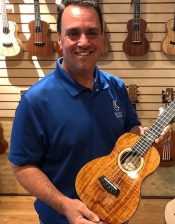 Joe Souza along with his wife Kristen are the owners of Kanile'a 'Ukulele. One of the fastest growing Hawaiian-made ukulele companies in the world and sponsors of Aldrine Guerrero and Ukulele Underground.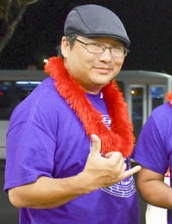 Full Schedule to be released soon!
Tentative Schedule - Look forward to more fun things to be added!
Wednesday 2/5/20
5pm
Pre-retreat meet up @ Oasis on the Beach (Kapaa)
Thursday 2/6/20
7am-8pm
Kellen & Lihau Hawaiian song writing workshop

Q&A Coaching with Aldrine
Hula & Hawaiiana with Kumu Maka

Group song and technique workshops

Reception Dinner and open mic
Friday 2/7/20
8am-8pm
Q&A Coaching with Kalei Gamiao

Ukulele Building & Reforestation with Joe Souza

Group song and technique workshops

Record with Aldrine and Kalei

Performances with Aldrine and open mic
Saturday 2/8/20
8am-8pm
Aloha 'Oe with Kahea and Randell

Record with Aldrine and Kalei

Group Ukulele Showcase
Ukulele Battle with Aldrine & Kalei
The retreat activities will be held at a private residence in beautiful Poipu, Kaua'i. If you book a hotel or B&B in Koloa or Poipu, we can pick you up every morning before the start of the first sessions.
Copyright Ukulele Underground © 2019.
All rights reserved.